You will be placed in the waiting room initially, please be patient.
Phone: (312) 626 6799
Meeting ID: 824 3854 1089
Announcements
Meetings
Sunday Night Prayer – 5:00 PM.
Deferred for Meetup at Grace Bible – Thursday Night Bible Study – Hybrid @ 6:00 PM.
Thursday Grace Bible – TruBridge 11/12/20 @ 6 PM.
Friday Meetup – 11/13/20 @ 6 PM.
Mask Use
We continue using the 3 Ws (Wash hands, Wear a mask, and Watch distance 6-ft).
Tithes and Offerings
You can give in several ways:
There is an Offering button in the giving section below as well as on the Home Page upper left corner.
You can also mail your gifts to LSF – PO Box 103 – Warrens, WI 54666
Memory Section – Matthew 6:5-8 (CSB)
How to Pray
5 "Whenever you pray, you must not be like the hypocrites, because they love to pray standing in the synagogues and on the street corners to be seen by people. Truly I tell you, they have their reward. 6 But when you pray, go into your private room, shut your door, and pray to your Father who is in secret. And your Father who sees in secret will reward you. 7 When you pray, don't babble like the Gentiles, since they imagine they'll be heard for their many words. 8 Don't be like them, because your Father knows the things you need before you ask him.
Giving
(38) "Give, and it will be given to you; a good measure ​– ​pressed down, shaken together, and running over ​– ​will be poured into your lap. For with the measure you use, it will be measured back to you."

– Luke 6:38 CSB
Frontline Warriors
Vision
Here's what I want us to do… (words of prophesy )
Equip the Body of Christ for ministry and warfare.
Shift our focus to becoming more missional.

Move from consumer to missionary.
Here's why…
Our mission is to Build Up the Body of Christ.
This includes those that believe and those about to.
Friday nights allow believers from other churches to participate.
This opens the weekend to be missional, applying what we have learned.
It has the potential to create opportunities for us to work together with the larger Body of Christ in Warrens for Warrens.
Our culture is changing, and we need to allow God to teach us how to walk in His way in the changing context (New thing – walk in what I teach). Applying His way to our context is writing out Acts 29.
History –

WorshipMob visit – enter God's presence on Friday nights.
Israel – Shabbat Shalom
Sensing a change in the structure of the Church for over a decade.
Here's what it will take…
The commitment of the members to meet on Friday evenings (

move to Friday, He'll meet us

)..
The commitment of the members to become more missional by Proclamation and Demonstration – this might look like:

Attending another local church on Sunday with conversations on Friday's topic to gain insight.
Going to another person's house or inviting them to yours and sharing what we covered to gain insight.
Through these conversations, we can practice our listening skills and gospel fluency.
Minister to our brothers and sisters through fellowship and prayer.

Learning to live in the presence of God. As we move, He meets us. – (20) And they went out and preached everywhere, while the Lord worked with them and confirmed the word by the accompanying signs. – Mark 16:20 CSB
He will confirm with

signs, wonders, and miracles

.

Move out and gather the scattered sheep.

Support team

for the mission of serving the Body of Christ (

others [hungry] will join in we don't know of

)

Darin this is what you are called to do.

This is My deal.
Results
Here are the milestones…
Shift Sunday to Friday the first Friday of November. [11/6/2020]
After Action Review at QBM for Q1 2021. [12/18/2020]
Here's what we should see…
We are more missional in our walk.
We are increasing our ministry with others in Warrens.
We see God move.
What is the Gospel?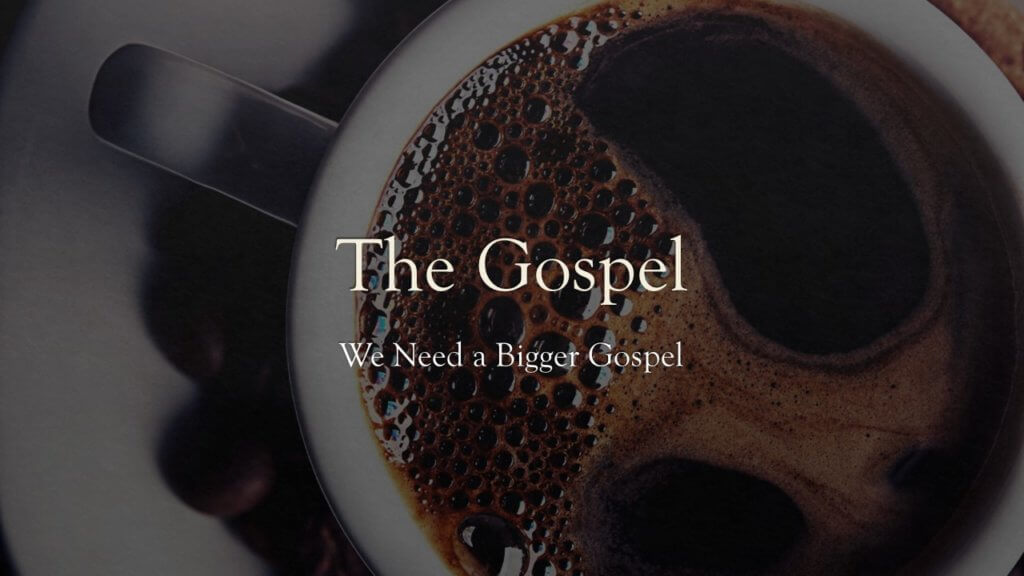 The gospel is that God himself has come to rescue and restore creation in and through the work of Jesus Christ on our behalf.
Handles for the Gospel
01
The Power of the Gospel

Shows us how we are saved.

Saved from Sin

Romans 1:16-17, 3:23, 6:23, 10:9-10
02
The Purpose of the Gospel

Shows us why we are saved.

Saved for the Ministry of Reconciliation and to Serve.

2 Corinthians 5:17-20, Ephesians 2:10
03
The Plan of the Gospel

Shows us how to walk out our purpose.

Minister by Proclamation and Demonstration

… Disciples Who Make Disciple Makers

Matthew 28:19-20, 2 Timothy 2:2
The Power of the Gospel shows us how we are saved (Romans 1:16-17 CSB). God rescues us from sin: past, present, and future.
The Purpose of the Gospel is what we were saved for. God restores the world to its original condition and is glorified. We have been given the message and ministry of reconciliation.
The Plan of the Gospel is how the message of reconciliation gets disseminated throughout the whole world. We are to be the light and salt of the earth. We live out our faith by making disciple-makers. This is done in both proclamation and demonstration.
What are some ways we can proclaim the gospel?
What are some ways we can demonstrate the gospel?
Choose one of the ways to proclaim the gospel and try it in your group today.
This week ask 1-3 people how they proclaim the gospel.
Please bring your results to our meeting next week!