You will be placed in the waiting room initially, please be patient.
Phone: (312) 626 6799
Meeting ID: 824 3854 1089
Announcements
Meetings
Sunday Night Prayer – 5:00 PM.
Canceled for Thanksgiving – Thursday Night Bible Study – Hybrid @ 6:00 PM.
Friday Meetup – Hybrid @ 6:00 PM.
Mask Use
We continue using the 3 Ws (Wash hands, Wear a mask, and Watch distance 6-ft).
Tithes and Offerings
You can give in several ways:
There is an Offering button in the giving section below as well as on the Home Page upper left corner.
You can also mail your gifts to LSF – PO Box 103 – Warrens, WI 54666
Memory Section – Matthew 6:5-8 (CSB)
How to Pray
5 "Whenever you pray, you must not be like the hypocrites, because they love to pray standing in the synagogues and on the street corners to be seen by people. Truly I tell you, they have their reward. 6 But when you pray, go into your private room, shut your door, and pray to your Father who is in secret. And your Father who sees in secret will reward you. 7 When you pray, don't babble like the Gentiles, since they imagine they'll be heard for their many words. 8 Don't be like them, because your Father knows the things you need before you ask him.
Giving
(38) "Give, and it will be given to you; a good measure ​– ​pressed down, shaken together, and running over ​– ​will be poured into your lap. For with the measure you use, it will be measured back to you."

– Luke 6:38 CSB
Check In
How did you become more missional in your Proclamation and Demonstration this last week?
This might look like:
Attending a church service and checking in with other believers.
Going to another person's house or inviting them to yours and sharing what you are learning.
Practice our listening skills and gospel fluency in these conversations.
Minister to our brothers and sisters through fellowship and prayer.
Share the gospel
Serve
Gospel Identity
Transformation VS. Behavior Modification
Trinitarian Identity
We are Family – John 1:12-13 CSB, 2 Corinthians 6:18 CSB, Hebrews 2:11CSB
We are Servants – Matthew 20:25-28 CSB, Philippians 2:5-11 CSB
We are Missionaries – John 20:21-22 CSB
We are a Family of Servant Missionaries
sent as Disciples to make Disciples.
The Ministry of Reconciliation

(16) From now on, then, we do not know anyone from a worldly perspective. Even if we have known Christ from a worldly perspective, yet now we no longer know him in this way. (17) Therefore, if anyone is in Christ, he is a new creation; the old has passed away, and see, the new has come! (18) Everything is from God, who has reconciled us to himself through Christ and has given us the ministry of reconciliation. (19) That is, in Christ, God was reconciling the world to himself, not counting their trespasses against them, and he has committed the message of reconciliation to us. (20) Therefore, we are ambassadors for Christ, since God is making his appeal through us. We plead on Christ's behalf: "Be reconciled to God." (21) He made the one who did not know sin to be sin for us, so that in him we might become the righteousness of God.

– 2 Corinthians 5:16-21 CSB
Implications
We are Family
What does a healthy family look like?
What things would we do together?

Do we eat?
Do we have fun?

How often would we hang out?
Do we live like family?
We are Servants
How often do you serve others?
What does it look like to serve others?

What bugs you?
Why do you think it bothers you and what will you do?

If we went through the Village, what would we find?

What is broken?
What can be rescued?
What can be restored?
What is the Holy Spirit telling you?
We are Missionaries
Where is your field?

work, community, group, city…

What does your calendar look like?
How are you intentional in your relationships?
Keep His Commands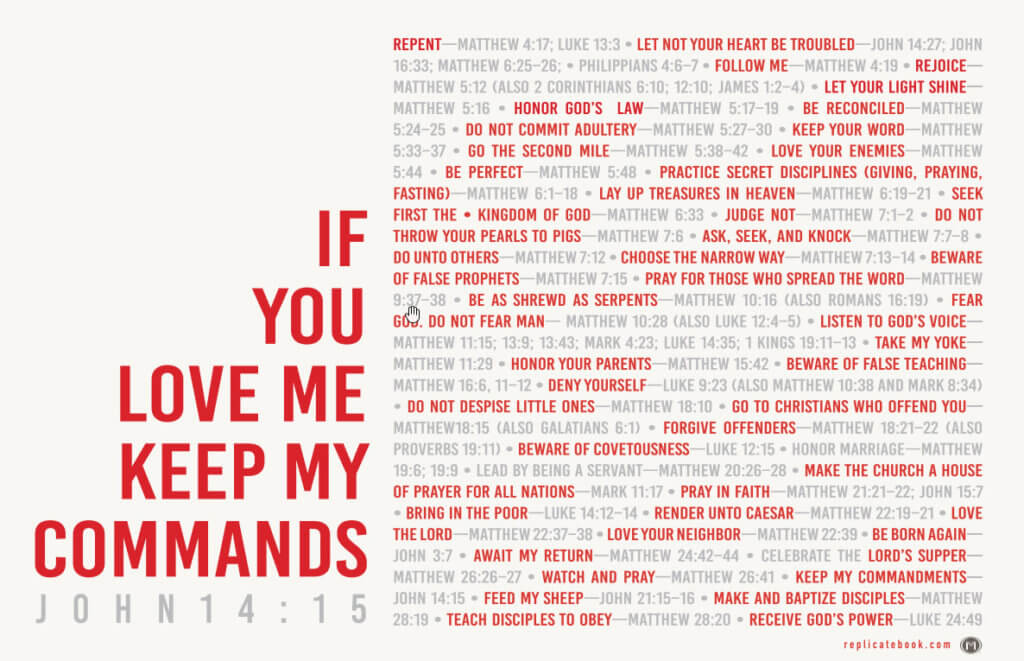 Way to Serve
Take up an offering when needed
Decorations
Potluck
Typing up and printing bulletins
Sound
Building projects – maintenance
Prayer
Teaching Bible study
Counting money when normal counters are gone
Clean church
Disciple new believers
Bring friends to church
Make new friends and bring them to church
Help with needs of others (raking, snow shoveling, picking up things from town, etc.)
Help with community meals
Greet people as they walk in – give out a bulletin ( if there is one)
Visit people in hospital – shut-ins
Write cards-letters of encouragement
Transportation to appointments when people have car trouble or don't want to drive self
Write up your testimony to be shared with others
Write an article about a topic and your experience with it or just encouragement for others
Launder the blankets in sanctuary and towels used in the kitchen
Prayer

There is a tremendous weapon God has given us which is powerful enough to penetrate into the spirit, break through enemy territory, bind the power of the enemy, and destroy Satan's strongholds. That weapon is prayer!

—Morris Cerullo
Send Out
How will you become more missional in your Proclamation and Demonstration this week?
This might look like:
Attending a church service and checking in with other believers.
Going to another person's house or inviting them to yours and sharing what you are learning.
Practice our listening skills and gospel fluency in these conversations.
Minister to our brothers and sisters through fellowship and prayer.
Share the gospel
Serve