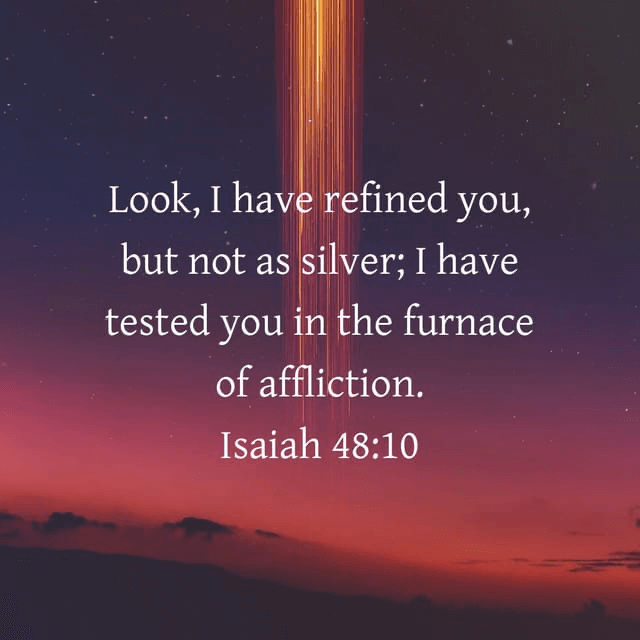 Introduction
Satan wants to use your circumstances to defeat you. He is a destroyer. He would like to destroy everything you have – your home, your family, your health, your finances, your career, your ministry – everything.
He uses fear, worry, and doubt to grab hold of your mind like a vise-grip. By it, he will try to keep your mind in a constant state of turmoil. These attacks can be relentless. He wants to keep at you until you become too tired to fight back and resist.
He wants to paralyze and hinder you from releasing your faith and walking in the victory that God has provided for you. You must take your stand from a position of knowing.
There is nothing Satan can bring into your life that can destroy you – nothing! God has planned for us to walk in 100% victory. Look at the big picture. We are already seated with Christ in the heavenlies. We have been placed in Jesus' Body. In Him, we have eternal life. We can walk in the kingdom of God, now.
Isaiah 54:17 (CSB)
17 No weapon formed against you will succeed,
and you will refute any accusation
raised against you in court.
This is the heritage of the Lord's servants,
and their vindication is from me."
This is the Lord's declaration.
God Has Promised Victory In Every Circumstance We Face
God has planned for and provided, complete and lasting victory during our greatest trials. He never promised that we would not know pain, sickness, hardships, and persecution. Here is what we know.
2 Timothy 3:12 (CSB)
12 In fact, all who want to live a godly life in Christ Jesus will be persecuted.
Jesus said –
John 16:33 (CSB)
33 I have told you these things so that in me you may have peace. You will have suffering in this world. Be courageous! I have conquered the world."
Paul told the Corinthians –
2 Corinthians 4:8–9 (CSB)
8 We are afflicted in every way but not crushed; we are perplexed but not in despair; 9 we are persecuted but not abandoned; we are struck down but not destroyed.
Paul endured circumstances that were beyond his strength. He came to the point of even despairing for his life.
2 Corinthians 1:8–10 (CSB)
8 We don't want you to be unaware, brothers and sisters, of our affliction that took place in Asia. We were completely overwhelmed—beyond our strength—so that we even despaired of life itself. 9 Indeed, we felt that we had received the sentence of death, so that we would not trust in ourselves but in God who raises the dead. 10 He has delivered us from such a terrible death, and he will deliver us. We have put our hope in him that he will deliver us again
Paul knew God was in control of his circumstances. He didn't complain or murmur about his hardships. He was not shaken by them. He was not afraid of what Satan might use to defeat him.
Something had been fashioned deep within Paul's spirit. he knew that God had provided victory for him in the past (He has delivered us), he knew that God had provided victory for him in the present (he will deliver us), he knew that regardless of what he might face, God would provide victory for him in the future (he will deliver us again).
It was in knowing that God had him covered. He had provided victory for him in the past, present, and future. This is what enabled Paul to face death without fear in complete victory.
As Paul was preparing to die, he said this:
2 Timothy 4:6 (CSB)
6 For I am already being poured out as a drink offering, and the time for my departure is close.
He wasn't afraid of any circumstance that he would face.
2 Timothy 4:17–18 (CSB)
17 But the Lord stood with me and strengthened me, so that I might fully preach the word and all the Gentiles might hear it. So I was rescued from the lion's mouth. 18 The Lord will rescue me from every evil work and will bring me safely into his heavenly kingdom. To him be the glory forever and ever! Amen.
Are You Caught in a Cycle of Defeat?
God has provided victory for us in every trial, circumstance, and attack of the enemy. It is part of our inheritance. It is a covenant right. God has promised:
Isaiah 54:17 (CSB)
17 No weapon formed against you will succeed,
and you will refute any accusation
raised against you in court.
This is the heritage of the Lord's servants,
and their vindication is from me."
This is the Lord's declaration.
There is no weapon or circumstance that Satan can bring into our lives that can defeat us. Why is it then that so many Christians are living in defeat?
One day they're up, the next, they are down. They are victorious as long as their circumstances are good. But when Satan attacks in their circumstances, they become confused, afraid, and don't know what to do.
Instead of walking in the victory that God has provided for them, and resisting Satan's attacks, they whine, cry, and feel sorry for themselves.
Many believers today live in defeat because they have not recognized Satan for the destroyer he is. He is using their circumstances as a weapon with which to defeat them.
Satan's Strategy Is To Cause You To Focus On Your Circumstances
Why is it that Satan wants you to focus on your circumstance? He is trying to wear you down.
Satan doesn't want you to resist. He would like nothing better than for you to throw your hands up and allow him to suck you into a cycle of defeat.
He uses stress and worries to break down your will to stand against him. If he can get you started down this path he can keep you from rising up and defeating him in every circumstance.
Remember, your hope is not in your circumstance but in your God.
One of the greatest truths that God has taught me – which has enabled me to face Satan's attacks in my circumstances with complete victory – is to refuse to keep my eyes on my circumstances. During the times in my life that the challenges before me seemed impossible, God spoke words that forever changed my life.

-Morris Cerullo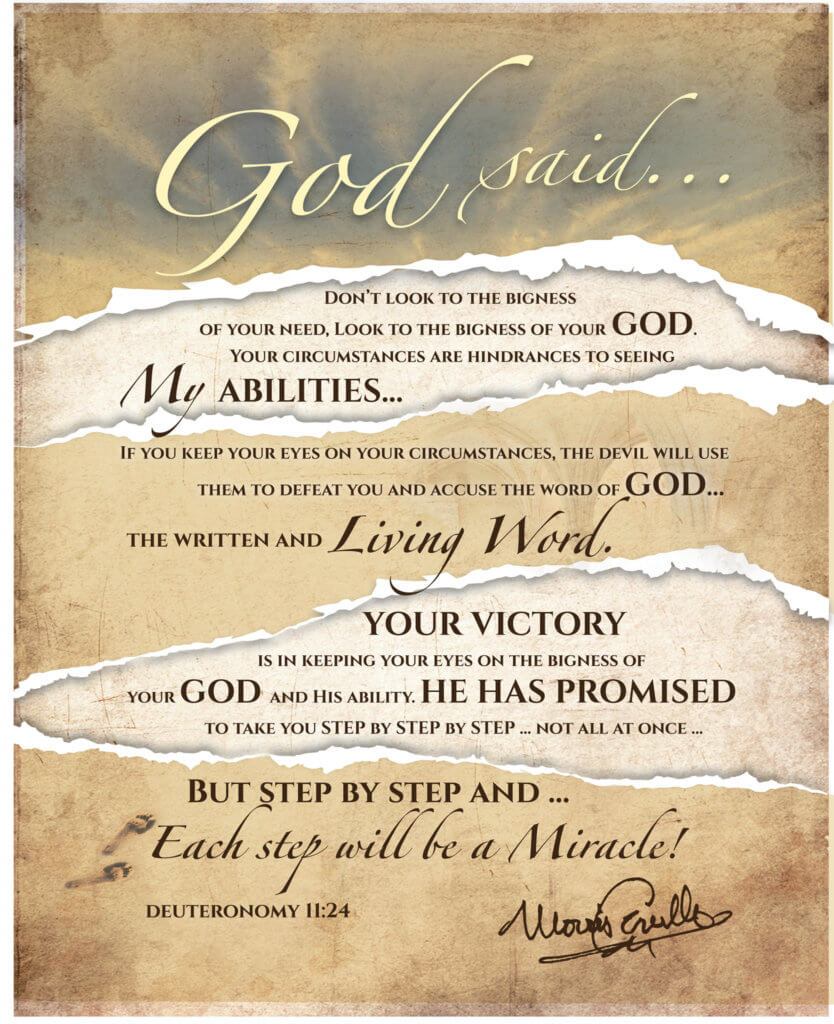 If you keep your eyes on your circumstances you will get trapped in a cycle of defeat. What are you facing today? You have the power to choose.
Will you keep looking at the circumstances that you face and believe them – your health, your finances, problems at work, addiction, and unsaved loved ones? Do you believe that these things can never change?
Will you focus on the promises of God? He is able to do exceedingly above all that you can ask or think. Do you believe it?
God Will Break the Cycle Of Defeat Off Your Life
When you apply the truths in God's word to your life you will be strengthened in your inner man. You will be able to look at every circumstance that comes your way and say, like Paul, none of these things move me!
You are going to be able to face every circumstance knowing – not hoping, not wishing, but knowing – that God will deliver you and bring the victory.
God is pouring new strength into you so that you will have the same confidence that enabled Paul to say:
Romans 8:35–39 (CSB)
35 Who can separate us from the love of Christ? Can affliction or distress or persecution or famine or nakedness or danger or sword? 36 As it is written:
Because of you we are being put to death all day long; we are counted as sheep to be slaughtered.
37 No, in all these things we are more than conquerors through him who loved us. 38 For I am persuaded that neither death nor life, nor angels nor rulers, nor things present nor things to come, nor powers, 39 nor height nor depth, nor any other created thing will be able to separate us from the love of God that is in Christ Jesus our Lord.
Say aloud:
There is no circumstance, no trial, no persecution that Satan can bring into my life that can defeat me!
Regardless of what you are facing in your life. You must not faint but prepare your mind for action. Peter tells us:
1 Peter 1:13 (CSB)
13 Therefore, with your minds ready for action, be sober-minded and set your hope completely on the grace to be brought to you at the revelation of Jesus Christ.
If you look at the bigness of your circumstances, you will be drawn into a cycle of defeat. Instead, you must look to the bigness of your God. He will deliver you step-by-step to victory. And each step will be a miracle.