Meetings
Sunday Morning – 10:00 AM.
Sunday Night – 5:00 PM.
Thursday Night – Online @ 7:00 PM.
Men's Meeting at Cody Sutherland's on 7/11/2020 @ 08:00.
Tithes and Offerings
There is an Offering button in the giving section below as well as on the Home Page upper left corner.
You can also mail your gifts to LSF – PO Box 103 – Warrens, WI 54666
Quarterly Business Meeting – 2020 Q3
We had our QBM for Q3. Minutes have been sent out.
Capaul's should be stopping out this next week to look at the carpet.
Deb and Mickey put together a flyer for baskets.
The basement closet is ready for painting.
Song – Champion
Giving
2 Corinthians 9:6-8 (CSB)
6 The point is this: The person who sows sparingly will also reap sparingly, and the person who sows generously will also reap generously. 7 Each person should do as he has decided in his heart—not reluctantly or out of compulsion, since God loves a cheerful giver. 8 And God is able to make every grace overflow to you, so that in every way, always having everything you need, you may excel in every good work.
Scripture
Memory Verse
Matthew 5:36 (CSB)
36 Do not swear by your head, because you cannot make a single hair white or black.
Memory Section – Matthew 5:33-37
Matthew 5:33–37 (CSB)
TELL THE TRUTH
33 "Again, you have heard that it was said to our ancestors, You must not break your oath, but you must keep your oaths to the Lord. 34 But I tell you, don't take an oath at all: either by heaven, because it is God's throne; 35 or by the earth, because it is his footstool; or by Jerusalem, because it is the city of the great King. 36 Do not swear by your head, because you cannot make a single hair white or black. 37 But let your 'yes' mean 'yes,' and your 'no' mean 'no.' Anything more than this is from the evil one.
The Ministry of Reconciliation Is For Today – What Does It Require Of You? – Part 2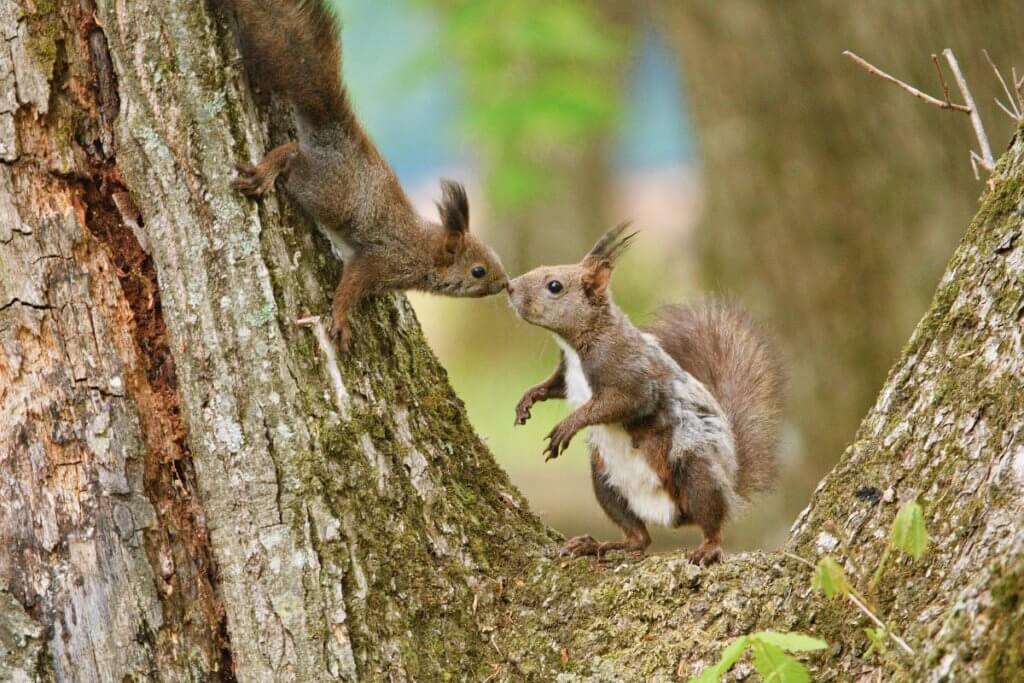 Last week we broke this message into two parts. We had an opportunity to serve through HAN-FAN (Have A Need – Fill A Need) at 11:30 so we wrapped up with these two thoughts.
We must be born again.
We must live for Him.
Part of the conversation revolved around this question. Am I living out Christ's life for Him?
Christ died our death for us that we might live His life for Him.
Timeline
We started in Genesis and worked our way through the Wisdom books to the prophets and then to Jesus and the Great Commission. You can see that HERE.
The apostles saw themselves as living out Isaiah 66 and bringing in the nations as an offering to the Lord. They did this by taking the good news to the world.
This is the realization of God's promise to Abraham. This is the Message of Reconciliation that brings blessings to the nations. It is through the process of discipleship that others come to know God and serve Him.
God's Symphony

You could look at it as if it were a symphony. God's Story is composed of movements. It's overarching theme is this – Jesus is Lord.
It starts in the Old Covenant through the Torah, Prophets, and Writings. These are the foundation of God's plan as He composes patterns – cycles and seasons.
His intent is to share His creation with humans. They will rule with Him [Genesis 1:26-28, 2:15, Psalm 8:4-6]. Until they decide to take things into their own hands [Genesis 3:6-7].
This setback isn't going to stop the composer from bringing about the melody He desires. He accomplishes all that is necessary and then a decrescendo brings an end to Movement 3 and a pause begins.
As the world waits with baited breath, the fullness of time arrives.
Now begins the fourth movement. Jesus is born. He walks a perfect life.
He gives Himself as the perfect lamb. He is slain to free us from sin and liberate us for His work.
He rises from the dead as the firstborn, the new Adam. He ascends to heaven and sends the Holy Spirit back to bring life to His Body.
Now, Movement 5 begins. The Holy Spirit empowers the first generation of believers to be witnesses that Jesus is Lord!
The book of Acts and the letters show us the Holy Spirit at work through the followers of Christ. People come to faith in Christ, Jew, and Gentile.
The way of God that was revealed in Movements 1-4 is the foundation that gets applied to the new contexts that the disciples encounter. This foundation is applied to the issues to be addressed as the Holy Spirit gives guidance.
These same tasks exist for those who believe today. We are to look into the Word of God and be formed. We are to allow the Holy Spirit to guide us in applying the Way of God to our context, culture, and issues.
The Body of Christ will continue Movement 5 until Movement 6 establishes the Kingdom of God in a new heaven and earth.
Movements 1-3 – Old Testament – God's creation, Man's Fall – The promise of a coming redeemer.
Movement 4 – The Gospels – The message of the entire Bible – Old and New Covenants bring us to is what the symphony is all about –

Jesus is Lord!

The Bible is one unified story that leads us to Jesus.
Movement 5 – Acts and the Letters – The Acts of the Holy Spirit guide us to build God's kingdom one soul at a time. We apply the way of God to culture, context and issues.
Movement 6 – The Revelation – A new heaven and earth overlapping – the kingdom of God. God comes to dwell with His people.
Message of Regeneration
17 Therefore, if anyone is in Christ, he is a new creation; the old has passed away, and see, the new has come!

– 2 Corinthians 5:17 (CSB)
Regeneration must take place in us so that we can know God and enter His kingdom. Jesus said we must be born again [John 3:3]. He goes on to say that we must be born of the Spirit [John 3:5-7].
This makes perfect sense in the plan of God. We are dependent on Him for the love that compels us, for the joy that strengthens us, and for the Spirit that quickens us. All of these and more empowers us to share the good news of God's kingdom to those who will listen.
How do we take hold of all that God has planned? This new birth that we have is just the beginning, not the end.
We are born spiritually just as we were born physically, with everything complete and intact. We do not add arms or legs or organs as we mature physically. These grow and develop but they are not added.

Likewise, when we are born spiritually, we are undeveloped but complete. We need spiritual food and exercise in order to grow, but we do not need and we will not be given additional spiritual parts.

– John MacArthur
We are complete in Christ, but we still have to grow up. We must mature.
Discipleship is a fancy word meaning how you mature in Christ, how Christ is formed in you—in your thoughts, your actions, your life.

Discipleship is not church attendance or Bible study. Some folks who have gone to church their entire lives have never been disciples.

Take me. I went to church for almost twenty years before I was actually discipled.

– Jenny McGill
How do we mature? This is by our daily intake of the word of God as our food. The work of ministry is our exercise. We need both to grow and mature.
11 And he himself gave some to be apostles, some prophets, some evangelists, some pastors and teachers, 12 to equip the saints for the work of ministry, to build up the body of Christ, 13 until we all reach unity in the faith and in the knowledge of God's Son, growing into maturity with a stature measured by Christ's fullness.

– Ephesians 4:11–13 (CSB)
Message of Reconciliation
18 Everything is from God, who has reconciled us to himself through Christ and has given us the ministry of reconciliation. 19 That is, in Christ, God was reconciling the world to himself, not counting their trespasses against them, and he has committed the message of reconciliation to us.

– 2 Corinthians 5:18–19 (CSB)
This reconciliation comes through Jesus the Christ [Romans 5:11]. In other words, God saves people by not counting their wrongdoing against them. Instead, He cancels the trespass through Christ.
God has brought salvation to all people [Titus 2:11]. But it doesn't come without a cost. Jesus paid the debt of all humanity's trespasses. It cost Him His life.
There is a cost to us as well. God has done everything necessary for us to enter His kingdom.
He has made every provision for us to know Him as Father and enter His family. It is by grace we are saved through faith [Ephesians 2:8].
But we have to believe in Him. We must believe in the provision He has made for us. And we must choose to follow Him on His terms [Romans 10:9-10].
To confess, "Jesus is Lord," is to acknowledge that He is your master and owner. And with that acknowledgment, He acknowledges you before the Father [Matthew 10:32].
Message Committed to Representatives
20 Therefore, we are ambassadors for Christ, since God is making his appeal through us. We plead on Christ's behalf, "Be reconciled to God."

– 2 Corinthians 5:20 (CSB)
Because our allegiance is to Jesus above all, God has given us the ministry of reconciliation. He has committed its message to us.
He is making His appeal through us. And so our message is, "Be reconciled to God."
It is His love that compels us to speak this message [2 Corinthians 5:14]. Pray that we all would have the boldness to speak it [Ephesians 6:20].
Message of Redemption
21 He made the one who did not know sin to be sin for us, so that in him we might become the righteousness of God.

– 2 Corinthians 5:21 (CSB)
Jesus walked His life perfectly so that He could be our sin offering [Romans 8:3]. He redeemed us from the curse of the law through His crucifixion [Galatians 3:13]. Since we have died to sins, let us live for righteousness [1 Peter 2:24].
Message of Reception
1 Working together with him, we also appeal to you, "Don't receive the grace of God in vain." 2 For he says:
At an acceptable time I listened to you,
and in the day of salvation I helped you.
See, now is the acceptable time; now is the day of salvation!

– 2 Corinthians 6:1-2 (CSBBible)
Christ died our death for us that we might live His life for Him.
Today is the day of salvation. As we share the message of reconciliation, let us remind those whom we share. The time for the decision is today.
As you move on with your day, remember these three things.
We must be born again
We must live for Him
We must share His message
Who is the Lord leading you to? Will you share His message of reconciliation?