Announcements
Meetings
Sunday Morning – 10:00 AM.
Sunday Night – 5:00 PM.
Elder and Deacon Meeting after service.
Thursday Night Bible Study – Hybrid @ 7:00 PM.
QBM – 9/27/2020 after service.
What agenda items do we have?
Fasting – 9/21, 9/28
Days of Awe – 9/18/20 – 9/28/20 – Repentance
The Return – 9/26/20 – Simulcast from Washington D.C.
Day of Atonement – 9/28/20
The Return – A Season of Repentance
Let us set aside the Days of Awe as 10 days of prayer.
These TEN anointed DAYS OF PRAYER will be your time of:
1) Spiritual refreshing and encouragement
2) Fresh revelation from "thus saith the Lord"
3) New consecration and dedication
4) Spiritual preparation to open new doors
5) Supernatural strength and power
6) Divine visitations and connections
7) Spiritual breakthrough
8) Holiness and intimacy with God
9) Miraculous healing for you
10) An outpouring of God's abundant harvest!
Missions
Ricardo
Stanley

Request for funds for building project
School fees
Tithes and Offerings
You can give in several ways:
There is an Offering button in the giving section below as well as on the Home Page upper left corner.
You can also mail your gifts to LSF – PO Box 103 – Warrens, WI 54666
Giving
Malachi 3:10–12 (CSB)
10 Bring the full tenth into the storehouse so that there may be food in my house. Test me in this way," says the LORD of Armies. "See if I will not open the floodgates of heaven and pour out a blessing for you without measure. 11 I will rebuke the devourer, for you, so that it will not ruin the produce of your land and your vine in your field will not fail to produce fruit," says the LORD of Armies. 12 "Then all the nations will consider you fortunate, for you will be a delightful land," says the LORD of Armies.
Memory Section – Matthew 5:43-48 (CSB)
Matthew 5:43–48 (CSB)
LOVE YOUR ENEMIES
43 "You have heard that it was said, Love your neighbor, and hate your enemy. 44 But I tell you, love your enemies and pray for those who persecute you, 45 so that you may be children of your Father in heaven. For he causes his sun to rise on the evil and the good, and sends rain on the righteous and the unrighteous. 46 For if you love those who love you, what reward will you have? Don't even the tax collectors do the same? 47 And if you greet only your brothers and sisters, what are you doing out of the ordinary?, Don't even the Gentiles do the same? 48 Be perfect, therefore, as your heavenly Father is perfect.
Repentance – The Return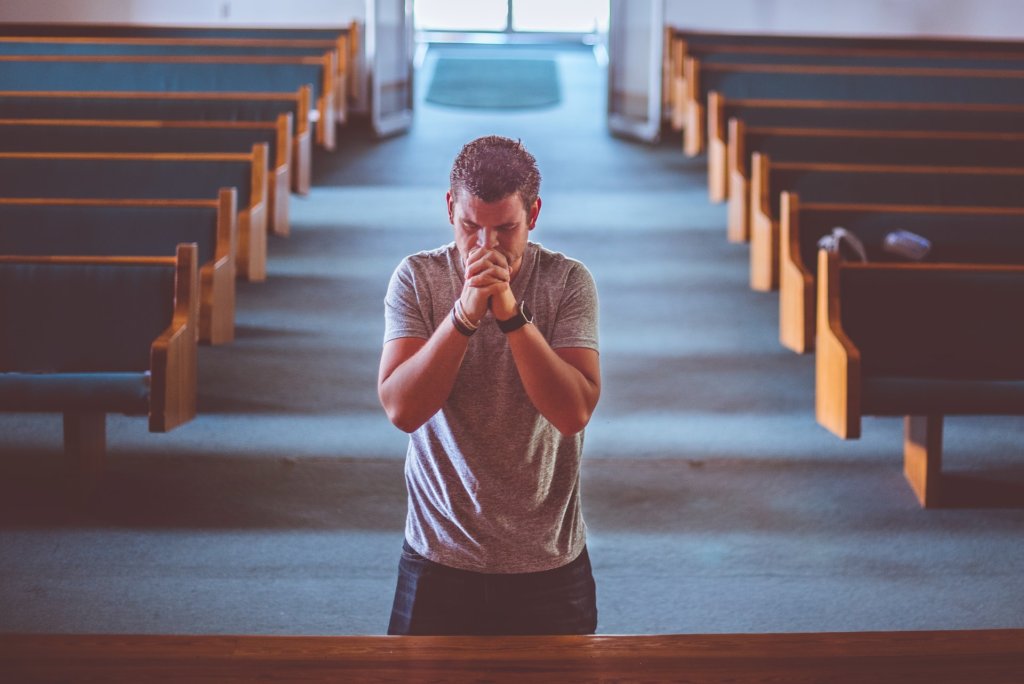 Photo by Ben White on Unsplash
We are in the second day of the Feast of Trumpets. This feast is known as the ten Days of Awe or Repentance. It is a turning from our own OR evil ways and returning to God and His ways.
14 and my people, who bear my name, humble themselves, pray and seek my face, and turn from their evil ways, then I will hear from heaven, forgive their sin, and heal their land.

– 2 Chronicles 7:14 (CSB)
Repentance Defined
It all revolves around a change in us. It brings a change in our attitudes and our thinking. Because of this, there is a change in our direction and in our ways. It is repentance.
As I was reading through the Return Prayer Guide it expresses repentance in this way.
REPENTANCE is our acknowledgment that we are not where He is, but want to turn from our ways to align with Him.
I can't stress how important Scripture is in this process. It gives us a picture of who and how God is. Why? Because He has revealed Himself to us through His word.
The Lexham Bible Dictionary (LBD) describes repentance in this way.
REPENTANCE

A change of attitude and action from sin toward obedience to God. The concept of repentance differs slightly in the Hebrew and Greek minds, but an emphasis upon right behavior is consistent throughout.

– LBD
That right behavior is derived from looking into the Word of God so that we can move toward being like Him. God is seen visibly in Christ.
(15) He is the image of the invisible God, the firstborn over all creation.

– Colossians 1:15 CSB
In Hebrew, repentance was expressed in actions and could be shown by:
a public display of mourning over sin, such as weeping (Ezra 10:1), tearing garments and/or hair (Ezra 9:3), and wearing sackcloth (Joel 1:13)
making restitution for wrongs committed (1 Chr 21:22–26)
humbling oneself before the wronged party (Gen 33:3)
In Greek, the word repentance is a verb meaning to radically change one's thinking. But not just the thinking, it changes the purpose.
It is a moment when a person becomes aware of their behavior and have an understanding that it needs to change. It isn't just the awareness however, it produces changed behaviors.
Here are some examples in the New Testament.
Zacchaeus making restitution for the fraud he committed as part of his occupation (Luke 19:1–10)
Paul preaching the faith he once tried to destroy (Acts 9:1–28)
Onesimus, the runaway slave, returning to his master, Philemon, to face the consequences of his actions (Philemon 1:8–16)
There you have it. Repentance is a change in attitude and action. But how does this all come about?
The Work of Repentance
In Deuteronomy we see the Lord God talking to Israel about returning to Him. He sets the conditions which spell out each one's responsibility.
RETURNING TO THE LORD

30 "When all these things happen to you—the blessings and curses I have set before you—and you come to your senses while you are in all the nations where the LORD your God has driven you, 2 and you and your children return to the LORD your God and obey him with all your heart and all your soul by doing everything I am commanding you today, 3 then he will restore your fortunes, have compassion on you, and gather you again from all the peoples where the LORD your God has scattered you. 4 Even if your exiles are at the farthest horizon, he will gather you and bring you back from there. 5 The LORD your God will bring you into the land your ancestors possessed, and you will take possession of it. He will cause you to prosper and multiply you more than he did your ancestors.

6 The LORD your God will circumcise your heart and the hearts of your descendants, and you will love him with all your heart and all your soul so that you will live.

– Deuteronomy 30:1–6 (CSB)
Our Work
Deuteronomy 30:2-5
We choose to love God more than ourselves.

We fill our minds with God's word and allow the Holy Spirit to show us how to apply it.

When faced with the choice we choose to return to God.

We have to make the hard choices – to fast, to pray, to seek God, to reconcile relationships, to forgive others, to love our enemy…
God's Work
Deuteronomy 30:6
He changes our hearts and our desires as a work of His grace.

He changes us when we respond to Him.

He gives us the mind of Christ.

He gives us a new heart.

He fills us with His love.

He fills us with His Spirit.
4 Questions That Can Help Us Repent Biblically
Repentance and faith in Jesus lead us to a change in our beliefs and behaviors. We often will believe something else about God.
In other words, we believe something that is not true of Him. How do we know? What kind of fruit are you producing in your life?
Do you exhibit any of the following: worry, fear, anxiety, insecurity, boredom, discontentment, anger? There are more on the list. If so you probably have a distorted view of who God is in your life.
We have forgotten some key truths about God and instead have an idol. Here are four main idols that others emerge from. They are control, approval, comfort, and power.
Each will cost us something personally, as well as affect others. Each are driven by our own desires.
What we have forgotten are these truths:
God is Great…
God is Glorious…
God is Good…
God is Gracious…
We have covered this before, but here are the four questions that help us identify unbelief in our lives. You can work from either column depending on the conversation.
Who is God?
What has He done?
What is now true of us?
How do we get to respond?
How did we respond?
What is true of us?
What has He done?
Who is God?
Why am I bring this up again? It will help give us framework to work from as we take a look at our lives and repent of the things we see and God shows us.
So let's take a look at an example and work our way through it.
The 4 Questions Worksheet (in reverse order)
Your particular situation: Fear about COVID-19.
What happened–how did you choose to respond? Meetings were restricted. We found a way to meet (phone, zoom) with others (Heb 10:23-25). Started meeting in person with guidelines.
(But…) What is true of you and your identity (who you are) because of Christ? You are a child of the sovereign God. You have been adopted into a family of servant missionaries. You are loved, protected, and provided for.
What has God done to prove this is true of you and your identity?
In the Bible: We were made in His image (Gen 1-2). God provided for the Israelites for forty years in the wilderness (food, clothing). He is able to provide and protect.
In your own life at some point in the past: We prayed for the plague to pass over us and God has protected us.
In and through the life, death, and resurrection of Christ: Jesus reconciled us to the Father by dying on the cross for us. He made a way for our adoption. God raised Jesus from the dead which justified us. (Rom 4:25 CSB)
Who is God…what is true of His character and attributes in light of all of this? God has a plan for each of us that gives us hope and a future. (Jer 29:11 CSB)
So, going forward, how do you now get to respond to this type of situation? I can trust God to take care of me. I can walk in faith and NOT fear.
If our initial response was FEAR and not wanting to meet together, how would this process be helpful?
As we work through the process of repentance lets remember that God is faithful. He has set up a way to be cleansed and free of sin.
If we confess our sins, he is faithful and righteous to forgive us our sins and to cleanse us from all unrighteousness.

– 1 John 1:9 CSB
Next Steps
As we move through the Days of Awe, we have a unique opportunity to change the course of our nation. We need to continue to do a few things.
Fast
Pray
Listen
Repent
14 and my people, who bear my name, humble themselves, pray and seek my face, and turn from their evil ways, then I will hear from heaven, forgive their sin, and heal their land.

– 2 Chronicles 7:14 (CSB)