Announcements
Meetings
Sunday Morning – 10:00 AM.
Sunday Night – 5:00 PM.
Thursday Night Bible Study – Hybrid @ 7:00 PM.
Days of Awe – 9/18/20 – 9/28/20 – Repentance
Day of Atonement – 9/28/20

Day of fasting and repentance
10 AM Church open for prayer
5:30 PM – Reading of Jonah
Communion to follow
Meal and fellowship

QBM – after service.
The Return – A Season of Repentance
Let us set aside the Days of Awe as 10 days of prayer.
These TEN anointed DAYS OF PRAYER will be your time of:
1) Spiritual refreshing and encouragement
2) Fresh revelation from "thus saith the Lord"
3) New consecration and dedication
4) Spiritual preparation to open new doors
5) Supernatural strength and power
6) Divine visitations and connections
7) Spiritual breakthrough
8) Holiness and intimacy with God
9) Miraculous healing for you
10) An outpouring of God's abundant harvest!
Missions
Ricardo
Stanley

Request for funds for building project
School fees
Tithes and Offerings
You can give in several ways:
There is an Offering button in the giving section below as well as on the Home Page upper left corner.
You can also mail your gifts to LSF – PO Box 103 – Warrens, WI 54666
Giving
Malachi 3:10–12 (CSB)
10 Bring the full tenth into the storehouse so that there may be food in my house. Test me in this way," says the LORD of Armies. "See if I will not open the floodgates of heaven and pour out a blessing for you without measure. 11 I will rebuke the devourer, for you, so that it will not ruin the produce of your land and your vine in your field will not fail to produce fruit," says the LORD of Armies. 12 "Then all the nations will consider you fortunate, for you will be a delightful land," says the LORD of Armies.
Memory Section – Matthew 6:1-4 (CSB)
How to Give
1 "Be careful not to practice your righteousness in front of others to be seen by them. Otherwise, you have no reward with your Father in heaven. 2 So whenever you give to the poor, don't sound a trumpet before you, as the hypocrites do in the synagogues and on the streets, to be applauded by people. Truly I tell you, they have their reward. 3 But when you give to the poor, don't let your left hand know what your right hand is doing, 4 so that your giving may be in secret. And your Father who sees in secret will reward you.
The Day of Atonement
The Day of Atonement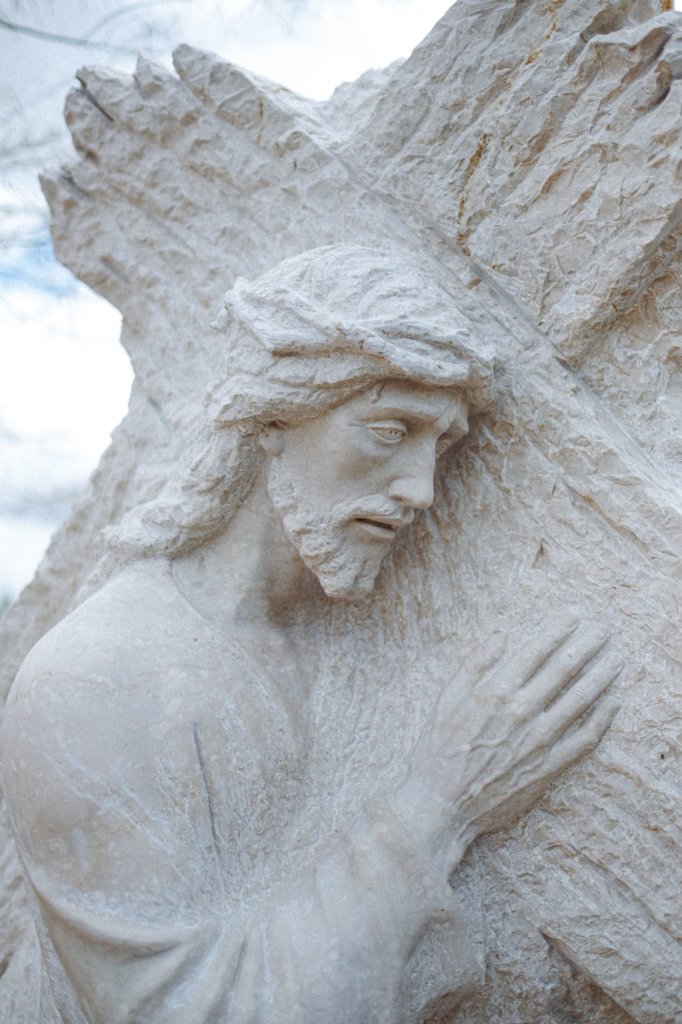 Tomorrow is the Day of Atonement. It is the day that marks the end of the Feast of Trumpets.
During this feast, there are the Ten Days of Awe or Days of Repentance. It is a time to reflect on our lives and see if we are faithful and walking in the ways of God.
As we discover areas of unbelief, we are to return to the Lord and repent. We are to align with how He has shown us to live.
The Importance of Repentance
Repentance comes before restoration.
A PLEA TO REPENT

(1) Israel, return to the LORD your God, for you have stumbled in your iniquity. (2) Take words of repentance with you and return to the LORD. Say to him: "Forgive all our iniquity and accept what is good, so that we may repay you with praise from our lips. (3) "Assyria will not save us, we will not ride on horses, and we will no longer proclaim, 'Our gods! ' to the work of our hands. For the fatherless receives compassion in you."

A PROMISE OF RESTORATION

(4) I will heal their apostasy; I will freely love them, for my anger will have turned from him. (5) I will be like the dew to Israel; he will blossom like the lily and take root like the cedars of Lebanon. (6) His new branches will spread, and his splendor will be like the olive tree, his fragrance, like the forest of Lebanon. (7) The people will return and live beneath his shade. They will grow grain and blossom like the vine. His renown will be like the wine of Lebanon. (8) Ephraim, why should I have anything more to do with idols? It is I who answer and watch over him. I am like a flourishing pine tree; your fruit comes from me. (9) Let whoever is wise understand these things, and whoever is insightful recognize them. For the ways of the LORD are right, and the righteous walk in them, but the rebellious stumble in them.

– Hosea 14:1-9 CSB
How will you walk? Will it be in the ways of the Lord or will you stumble? Will you walk in righteousness or rebellion?
We Have a Merciful God
Exodus 34:6-7 CSB gives us the understanding of how loving our God is. He wants to show us His mercy and forgive us our iniquities. But He will not leave the guilty unpunished.
(18) Who is a God like you, forgiving iniquity and passing over rebellion for the remnant of his inheritance? He does not hold on to his anger forever because he delights in faithful love. (19) He will again have compassion on us; he will vanquish our iniquities. You will cast all our sins into the depths of the sea. (20) You will show loyalty to Jacob and faithful love to Abraham, as you swore to our fathers from days long ago.

– Micah 7:18-20 CSB
Because of His great love for us God sent His Son. He made atonement for us.
(14) "Just as Moses lifted up the snake in the wilderness, so the Son of Man must be lifted up, (15) "so that everyone who believes in him may have eternal life. (16) "For God loved the world in this way: He gave his one and only Son, so that everyone who believes in him will not perish but have eternal life. (17) "For God did not send his Son into the world to condemn the world, but to save the world through him. (18) "Anyone who believes in him is not condemned, but anyone who does not believe is already condemned, because he has not believed in the name of the one and only Son of God.

– John 3:14-18 CSB
Atonement Defined
Simply defined, to atone is to make "at-one" with an estranged individual. Surrounding this is the presupposition that there is some separation or alienation that needs to be overcome to know God. And not to just know Him, but have fellowship with Him.
Other words connected to atonement are – Ransom, Sacrifice, and Reconciliation.
The Day of Atonement was the day the high priest would enter the Holy of Holies to make a blood sacrifice for the people. When Jesus was crucified the thick veil that separated the Holy of Holies from the congregation was torn from the top to the bottom.
Jesus is our High Priest. He has entered the Holy of Holies in heaven itself and made the sacrifice in His own blood, once for all. Through it, He has obtained eternal redemption. All who believe in Jesus accept His sacrifice as the final atonement for sin.
(45) "For even the Son of Man did not come to be served, but to serve, and to give his life as a ransom for many."

– Mark 10:45 CSB
What did this ransom look like? What was the payment Jesus had to make for us?
He bought us with His blood. He gave up His life to bring reconciliation between us and His Father.
(10) Yet the LORD was pleased to crush him severely. When you make him a guilt offering, he will see his seed, he will prolong his days, and by his hand, the LORD's pleasure will be accomplished. (11) After his anguish, he will see light and be satisfied. By his knowledge, my righteous servant will justify many, and he will carry their iniquities. (12) Therefore I will give him the many as a portion, and he will receive the mighty as spoil, because he willingly submitted to death, and was counted among the rebels; yet he bore the sin of many and interceded for the rebels.

– Isaiah 53:10-12 CSB
Jesus has justified those who believe on His name. We are His portion.
I want to close with a video from the Bible Project. They have a concise way to explain themes across Scripture.
We are moving into the Day of Atonement tomorrow. I thought it would be good to get an overview of sacrifice and atonement.
As we watch this let us notice what role God played. Then become aware of the role you play.
Next Steps
As we observe the Day of Atonement tomorrow, be expectant for God to do what He promised. Continue to:
Fast
Pray
Listen
Repent
Intercede for the nation
Remember God's promise
14 and my people, who bear my name, humble themselves, pray and seek my face, and turn from their evil ways, then I will hear from heaven, forgive their sin, and heal their land.

– 2 Chronicles 7:14 (CSB)
QBM – Q4
Quarterly Business Meeting – 9/27/2020
Agenda
Open in Prayer
Review Minutes – 5 minutes

Motion to accept minutes as read.

Review Treasurer Report – 5 minutes

Motion to accept minutes as read.

Committee Reports – 5-minute updates

Building

Q3 – Storage room – done, Carpet – done, Ceiling Tiles – done

Decorating

Q3

Music

Q3

Community

HAN-FAN [Blessings]

Missions –

Ricardo

Request for Bibles

Stanley

Request for funds for building project
School fees

Jason Patton – 10/4/20

Ministry

Q3 – Sunday Worship, Thursday – Bible study, The Gatherings, Discipleship

Other Business

Friday Night Meetings
Mask use

Close in prayer