Welcome to Sunday Morning Online
Welcome! This is our fourth Hybrid Online Sunday. 
We have seating for about 25ish now that the Stay at Home order is null.
However, we want to observe recommendations from the CDC. 
Good handwashing (20 seconds).
Cover your cough.
Six-foot spacing.
Obviously, if you have a fever or new symptoms you should join the service online from home.
Most importantly we want people to feel safe.
Check out the announcements below and if we missed anything please update us on the Prayer, Needs and Updates form at the bottom of this page. Thanks.
Sunday Morning – Hybrid @ 10:00 AM.
Sunday Night – 5:00 PM.
Thursday Night – Online @ 7:00 PM.
There is an Offering button in the giving section below as well as on the Home Page upper left corner.

You can also mail your gifts to LSF – PO Box 103 – Warrens, WI 54666
I have ordered Fellowship Cups for communion. It will make serving easier for the next few months.
This is a pre-packaged juice and wafer item.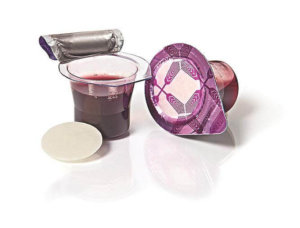 Holy Spirit You Are Welcome Here
Malachi 3:8–12 (CSB)
8 "Will a man rob God? Yet you are robbing me!"
"How do we rob you?" you ask.
"By not making the payments of the tenth and the contributions. 9 You are suffering under a curse, yet you—the whole nation—are still robbing me. 10 Bring the full tenth into the storehouse so that there may be food in my house. Test me in this way," says the LORD of Armies. "See if I will not open the floodgates of heaven and pour out a blessing for you without measure. 11 I will rebuke the devourer, for you, so that it will not ruin the produce of your land and your vine in your field will not fail to produce fruit," says the LORD of Armies. 12 "Then all the nations will consider you fortunate, for you will be a delightful land," says the LORD of Armies.
Matthew 5:30 (CSB)
30  And if your right hand causes you to sin, cut it off and throw it away. For it is better that you lose one of the parts of your body than for your whole body to go into hell.
Adultery Begins in the Heart
Matthew 5:27-30 (CSB)
27 "You have heard that it was said, Do not commit adultery.
28  But I tell you, everyone who looks at a woman lustfully has already committed adultery with her in his heart.
29  If your right eye causes you to sin, gouge it out and throw it away. For it is better that you lose one of the parts of your body than for your whole body to be thrown into hell.
30  And if your right hand causes you to sin, cut it off and throw it away. For it is better that you lose one of the parts of your body than for your whole body to go into hell.
Please fill out the form below with your testimonies and prayer requests.  Also, any updates you might have for answered prayer or announcements can go here. Thanks.
Use the Prayer Watch link above to access our prayer list. Contact me for the password.
Pentecost: God Promises that He Will Pour Out His Spirit on all flesh.
Have you ever wondered what Pentecost means for you? What would it be like in the upper room?
Jesus spent 40 days continuing to teach and prove that He had risen from the dead. But He had ascended and it has been 10 days…
The disciples were waiting, praying to the Lord. What must have been going through their minds?
They knew the promise of the Holy Spirit. They were gathered together in unity. But what would the experience be like?
This last day of May we are celebrating Pentecost. It is the Feast of Weeks, the Feast of Harvest.
Lord let today, like Passover, be more real this year than ever for your people. We were going through the plague (COVID-19) at Passover.
We called out to You to move your hand so that it would pass over us. And You moved.
Now we celebrate Pentecost. Let Your Spirit fall upon us.
Fill us again to overflowing that we would be used by You in a greater manifestation of Your Spirit. A greater manifestation of unity in You.
A History of Spiritual Gifts - The Old Testament
The Prophet Joel. He declared that the Lord would pour out His Spirit upon all flesh. That there would be prophesy, dreams, and visions… and salvation.
A History of Spiritual Gifts - The New Testament
As Jesus taught His disciples He discussed and promised the Holy Spirit.
He told them about the person of the Holy Spirit.
The Holy Spirit is the Counselor, He is the Spirit of truth. Jesus promised that He would be with you and in you. He would teach you all things and remind you of everything Jesus taught.
He told them of the work of the Holy Spirit.
The Holy Spirit is at work in the world. He convicts of sin because the world doesn't believe in Jesus and what He has done for us.
What has He done? He has given us peace with God.
He became our righteousness and made a way to restore our relationship with the Father. He has saved us from sin.
The Holy Spirit convicts the world of righteousness. Jesus has gone to the Father and we can no longer see Him. 
But Jesus has sent the Holy Spirit to us to declare everything that belongs to Jesus. Everything the Father has is mine Jesus declared. What else is there?
The Holy Spirit will guide us into all truth. He will declare to us what He hears and what is to come.
He does this so that we can understand what we were saved for. We are to be the Body of Christ on the earth. We are to be salt and light.
He told of the signs that the Holy Spirit would provide for them.
We see these signs in the life of Jesus. As we are functioning as Christ's Body, the Holy Spirit will manifest the signs through us.
He promised them the baptism and reception of power.
Everything concerning the Holy Spirit was manifested. It was experienced by those in the upper room. It poured out to those in the street as the disciples were empowered to preach the gospel.
Before Christ, God always provided the gifts and abilities needed to do His work. But since Christ and the day of Pentecost, there is a huge difference.
Every believer is called and gifted by God to minister. This is what Pentecost is all about.
God expects every believer to be a witness to the salvation of His Son. And to empower this witness, He has given to us His own Spirit.
In addition He provides spiritual gifts. These gifts and abilities are to be used in sharing Christ and ministering to the needs of those around us.
Paul goes into great detail on the Holy Spirit and His gifts in his letters.
In Romans 8 he covers the power and work of the Holy Spirit.
In Galatians 5 he covers the struggle of the Holy Spirit against the flesh as well as the fruit of the Holy Spirit.
In 1 Corinthians 12-14, Romans 12 and Ephesians 4 Paul covers spiritual gifts. Lastly, questions and problems surrounding the gifts he covers in 1 Corinthians.
There is no doubt that Scripture states that there are spiritual gifts. The Holy Spirit gives special gifts and abilities to be used in the church and in ministry to reach the world for Christ.
You have the information. You know it, but how have you experienced it? How will you use it? Tell me in the comments below.