Announcements
Meetings
Sunday Morning – 10:00 AM.
Sunday Night – 5:00 PM.
Thursday Night Bible Study – Hybrid @ 7:00 PM.
Tithes and Offerings
You can give in several ways:
Opportunity to give a gift for Penni Sutherland's Benefit
There is an Offering button in the giving section below as well as on the Home Page upper left corner.
You can also mail your gifts to LSF – PO Box 103 – Warrens, WI 54666
Quarterly Business Meeting – 2020 Q3 – Follow Up
Capaul's Scheduled for Monday.
Closet items are being moved back in.
Song
Giving
2 Corinthians 9:6-8 (CSB)
6 The point is this: The person who sows sparingly will also reap sparingly, and the person who sows generously will also reap generously. 7 Each person should do as he has decided in his heart—not reluctantly or out of compulsion, since God loves a cheerful giver. 8 And God is able to make every grace overflow to you, so that in every way, always having everything you need, you may excel in every good work.
Scripture
Memory Verse
Matthew 5:40-41 (CSB)
GO THE SECOND MILE
40 As for the one who wants to sue you and take away your shirt, let him have your coat as well. 41 And if anyone forces you to go one mile, go with him two.
Memory Section – Matthew 5:38–42
Matthew 5:38–42 (CSB)
GO THE SECOND MILE
38 "You have heard that it was said, An eye for an eye and a tooth for a tooth. 39 But I tell you, don't resist an evildoer. On the contrary, if anyone slaps you on your right cheek, turn the other to him also. 40 As for the one who wants to sue you and take away your shirt, let him have your coat as well. 41 And if anyone forces you to go one mile, go with him two. 42 Give to the one who asks you, and don't turn away from the one who wants to borrow from you.
Discover God's Ultimate Purpose for You Today!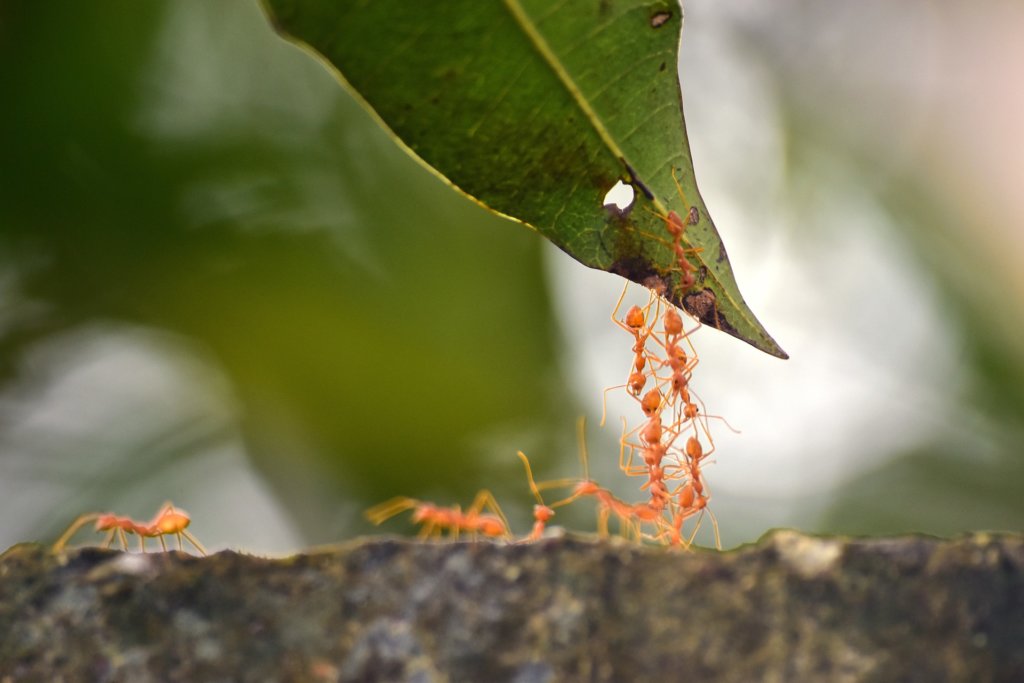 The night before Jesus was crucified He prayed for His disciples. He prayed not only for them, but for all those who would believe. He prayed to the Father for the Church to be united as one.
11 I am no longer in the world, but they are in the world, and I am coming to you. Holy Father, protect them by your name that you have given me, so that they may be one as we are one.

– John 17:11 (CSB)
Natural Unity
In the workplace, there is always the challenge of creating a culture that is unified. There are camps devoted specifically to team building.
They promote the following 5 steps to help build unity.
Clearly Define Goals.
Clearly Define Roles.
Establish Trust.
Encourage Open Communication.
Practice.
While these are helpful, they are not what Jesus had in mind.
Within the Church, we have applied some of these same structures. We have created denominations and church organizations.
Through organization, we unite together in adhering to rules and agreeing on various doctrines and forms of worship.
This unity that Jesus was asking for was not an outward unity. It was not a man-made unity. He was asking for a unity that was relational, but more than that, supernatural.
21 May they all be one, as you, Father, are in me and I am in you. May they also be in us, so that the world may believe you sent me.

– John 17:21 (CSB)
Divine Unity
Jesus wants for us what He had with the Father. That the unity of the Church would be that same unity.
What unity did Christ have with His Father? They were united by the Spirit. He and the Father are bound together in divine love eternally.
Jesus took on the Father's will as His will. Jesus said, "My food is to do the will of him who sent me and to finish his work."[Jn 4:34] He said, "I and the Father are one"[Jn 10:30] and "the Father is in Me and I in the Father." [Jn 10:38]
When Philip came and asked Him to show him the Father, Jesus said:
9 …"Have I been among you all this time and you do not know me, Philip? The one who has seen me has seen the Father. How can you say, 'Show us the Father'? 10 Don't you believe that I am in the Father and the Father is in me? The words I speak to you I do not speak on my own. The Father who lives in me does his works.

– John 14:9–10 (CSB)
Jesus was totally dependent on the Father. The power of the Father was inside of Him. He was living His life through that power.
He said I can do nothing on my own [Jn5:30]. The Father accomplished His works through Jesus.
This is the same type of spiritual unity that the Church is to have with one another. We are to have unity in the Spirit.
Our mind and will should mature to be in harmony with the will of God. Divine love is the bond of this unity.
Christlikeness
Christ has placed in His Church everything it needs to function in unity. He has given us His glory (doxa | kavod) and His miracle-working power (dunamis).
Why aren't we experiencing true unity in His Spirit? Why aren't we functioning as the powerful organism God intended?
The power and anointing of the Holy Spirit is available, so why aren't we functioning in the fullness of all that Christ is and all that Christ has… We haven't grown into full maturity… yet.
Think of a newborn baby. It has inherited the natural abilities to see, talk and walk. But when it is first born it is unable to do these things.
There is a natural process that occurs. The eyes can see color and shapes yet focus is something that develops over time.
You know the baby is alive when you hear them cry at birth, yet they cannot talk. Once again there is this process of learning and practicing and maturing that is needed to speak.
How about walking? A human does not take to their legs right away. Muscles must develop as well as coordination just to lift their heads or rollover. Walking comes later in the maturing process.
All truth is parallel. Just as the baby inherits these natural abilities, the Body of Christ inherits the abilities of Christ.
When we are first born again we are not seasoned, spiritual warriors. We must study to show ourselves approved and grow up into all things in Christ.
God's ultimate purpose is for us to fully develop as we grow together. We are to reach our full stature in Christ.
We are to manifest all the fullness of Christ's glory and power.
22 I have given them the glory you have given me, so that they may be one as we are one. 23 I am in them and you are in me, so that they may be made completely one, that the world may know you have sent me and have loved them as you have loved me.

– John 17:22-23 (CSB)
This word "completely" from the Greek means "fully grown", "mature", "perfect" and "complete in every way." Jesus prayed that His Body "may be completely one."
He has planned that we would exhibit all of His attributes. That they would be fully developed in us.
Paul explains about the fivefold ministry, the gifts that Christ placed within the Church. They are Apostles, Prophets, Evangelists, Shepherds, and Teachers (A.P.E.S.T.). He has given these for the full equipping and maturing of the saints.
Paul stressed the importance of unity in the entire fourth chapter of Ephesians.
13 until we all reach unity in the faith and in the knowledge of God's Son, growing into maturity with a stature measured by Christ's fullness.

– Ephesians 4:13 (CSB)
God has planned for His Body to grow together into the fullness of Christ. Jesus is the measure.
All that He is and all that He has. He has planned for us all to be one with Him.
As we abide in Christ, as we remain in Him, we will grow and develop. Our knowledge and experience will continue to grow until we are perfected. This full maturity comes as the Holy Spirit transforms us and we are conformed into Christ's image.
As each member of the Church is united with Christ, we are also united with each other into His Body.
As each member fills their place, the Body continues to grow in the knowledge of Jesus Christ while building and edifying the Body in love.
By doing this we will reach full maturity and be completely one. We will be like Christ.
Next Steps
How are you growing together with others in the Body?